2023 Charity.
Family Compass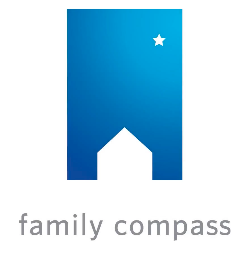 The mission of Family Compass is to build healthy families and a strong North Texas community by preventing child abuse and neglect. We accomplish this mission through our two Home Mentoring programs and our Community Education and Outreach program for families that have elevated risk for child abuse and reside throughout Dallas and Collin County. Since 1992, we have served over 54,000 children and parents throughout our community.
In the early 1990's, local Exchange Clubs recognized the alarming increase in child abuse deaths throughout our community. As a call to action, they banded together to form The National Exchange Club Foundation for the Prevention of Child Abuse of DFW, Inc. to address this critical need. As the agency grew by adding vital programming including our Parent Aide and Growing As Parents programs, the agency was renamed Child Abuse Prevention Center (CAP) until our rebranding in 2014 to Family Compass which also included our expansion into Collin County.
We have a majority of female staff members throughout our agency. Our staff consists of program, development, and administrative talent. Many of our staff members have expressed interest and potential in their own professional development. Our partnership with your organization could make an enormous difference in providing interested staff personnel with the tools and training they need to become leaders in their respective areas.
While we have strict confidentiality rules around our client family interactions, there also may be some opportunity to work with interested women in our programs. As an agency that focuses on strengthening parents in order to give them the support they need to give their children a better life, we work with a majority of mothers, many of whom are young, single and living in poverty. We offer a few group setting opportunities which could be ideal for mentoring and partnership. As a result, staff and client mentorship could be extremely effective.
Our organization is always searching for fundraising support and guidance. In the ever-changing world of non-profit development, we are interested in maintaining our visibility within the community by recognizing new fundraising trends and evolving with necessary changes. Although we have grown tremendously in the past few years, we are still considered a smaller agency and look to grow our awareness which would hopefully translate into more community supporters.
We welcome any support which would help us elevate and expand our current annual fundraisers/campaigns which include North Star Luncheon, Lip Sync Battle, North Texas Giving Day and our Annual Golf Classic. Each one of these initiatives is used as a pipeline for donors into our organization. Any expertise on how to expand these more would be an asset. Structure of your organization as it relates to our goal of being an active and integral partner.
Our agency has a traditional structure, but operates with intentional feedback loops so that all voices are heard and considered. Overall, we have 23 employees. We are led by our CEO, On a Foster. Our leadership team of six (5 female, 1 male) consists of Program, Development, and Administrative Directors. We have twelve women on our program staff and four women who serve in a development/administrative capacity.